Swedish steel prize winner 2009
High strength steel boosts refuse collection efficiency
2009 | Labrie Environmental Group Inc | Canada Winner 6 min read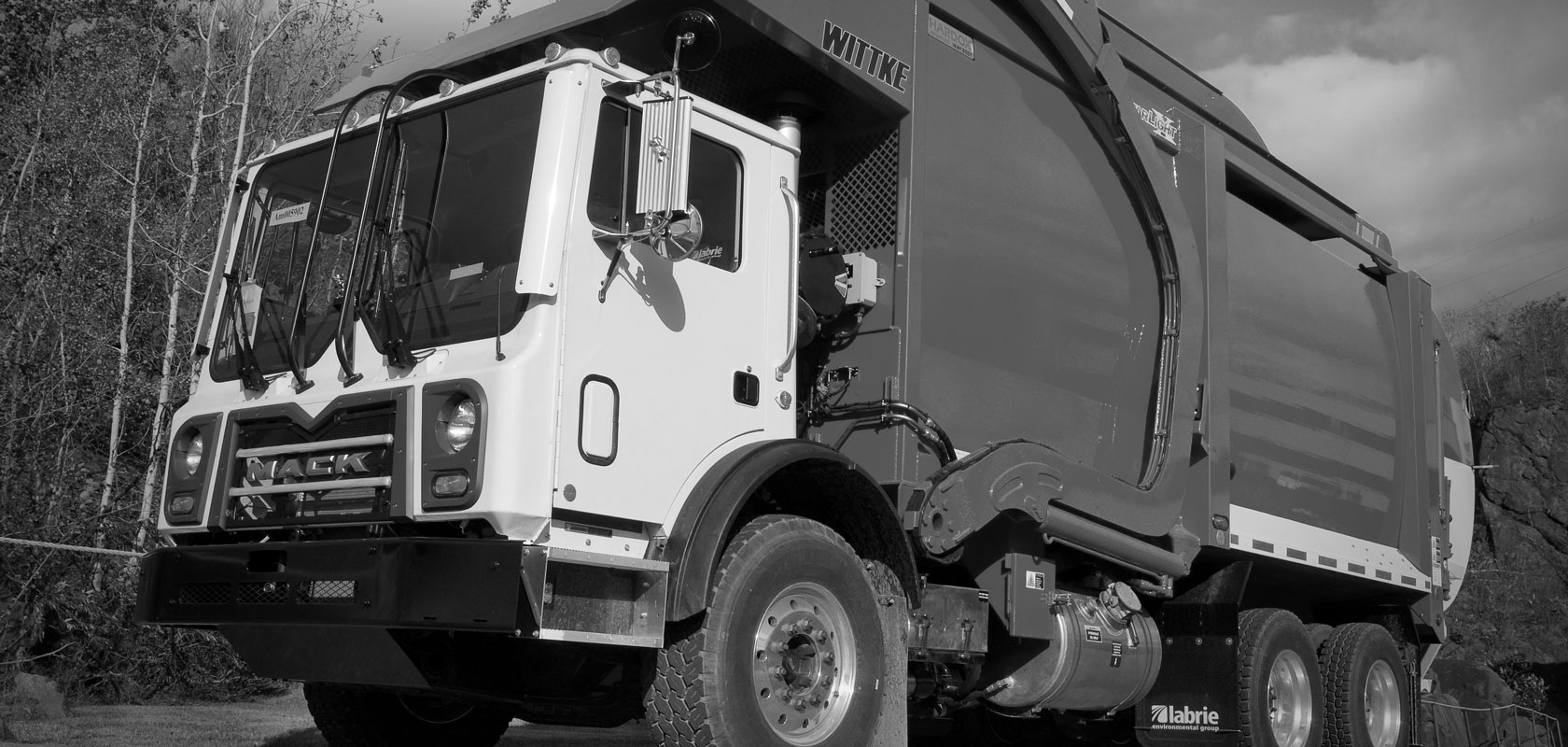 The use of high strength steels is being continuously developed by designers around the world, in an effort to achieve lighter, stronger and more energy-efficient products. Labrie Environmental Group, the Canadian refuse collection truck manufacturer, has succeeded in lowering the weight of its latest model by around 500 kg, at the same time increasing the strength and capacity of the vehicle. The truck is one of four entries nominated for the Swedish Steel Prize 2009.
The new Labrie refuse collection truck – the Wittke Starlight – is a front-loader model that has not only been given improved payload capacity and strength, but the design has also been modified so that its lines are neater and its appearance is more elegant. The improvements are backed by a design scheme that increases the use of high strength, wear-resistant steel, and in which all parts have been optimized for low weight and high strength.

"We have increased the payload capacity by almost 700 kg compared to earlier models," declares Eric Trembley, the Marketing and Sales Manager at Labrie Environmental Group. "The interest in environmental issues is growing everywhere, and the refuse collection industry is no exception. More fuel-economical and efficient transport is in keen demand in the market. The decision to use high strength steel has been a success."

Optimized design
High strength, wear-resistant steel is a well established structural material in the industry and is used for vulnerable parts, such as the floor in the refuse container of the vehicle. What is new is that Labrie has decided to use the same material also for the walls and roof, which has made it possible to optimize the design and save weight.
The walls and roof are made of 3.2 millimetre thick Hardox 450 wear-resistant steel. For the floor, the designers decided to increase the thickness slightly – 4 millimetre thick sheet steel is used as the general grade. For the loading compartment and compacting unit, both of which are subjected to the most serious wear and heavy shocks, the thickness has been increased further. For these parts, 4 millimetre thick sheet steel is used for the walls, while the floor is 4.8 millimetres thick.
"The new design is stronger, is better able to resist wear and can withstand higher compacting pressures than the earlier model," continues Eric Trembley. "This ensures more efficient loading, while the improved strength reduces the need for maintenance and repairs."
Improved competetiveness
High strength steel is also used for the large loading arms on the sides of the vehicle. For these, Labrie has used both thin and heavy high strength structural steel of 690-700 MPa grade. The material used provides high lifting capacity and quicker loading, in spite of the more slender design. The two loading arms can handle up to 4 tonnes.
"We are very pleased with the results that have given us both valuable new production knowledge and a competitive product that is much lighter and more profitable for the users than the products of competitors," concludes Éric Trembley. "The next step for us will be to work on the remainder of our model range and introduce high strength steels on those, too. The nomination for the Swedish Steel Prize has given us extra energy and has strengthened our confidence for the future, and we are convinced that our successes will continue."