Swedish steel prize nominee 2010
Refurbished bucket teeth for worn teeth of excavator buckets
2010 | Bluepoint Pty Ltd | Australia 6 min read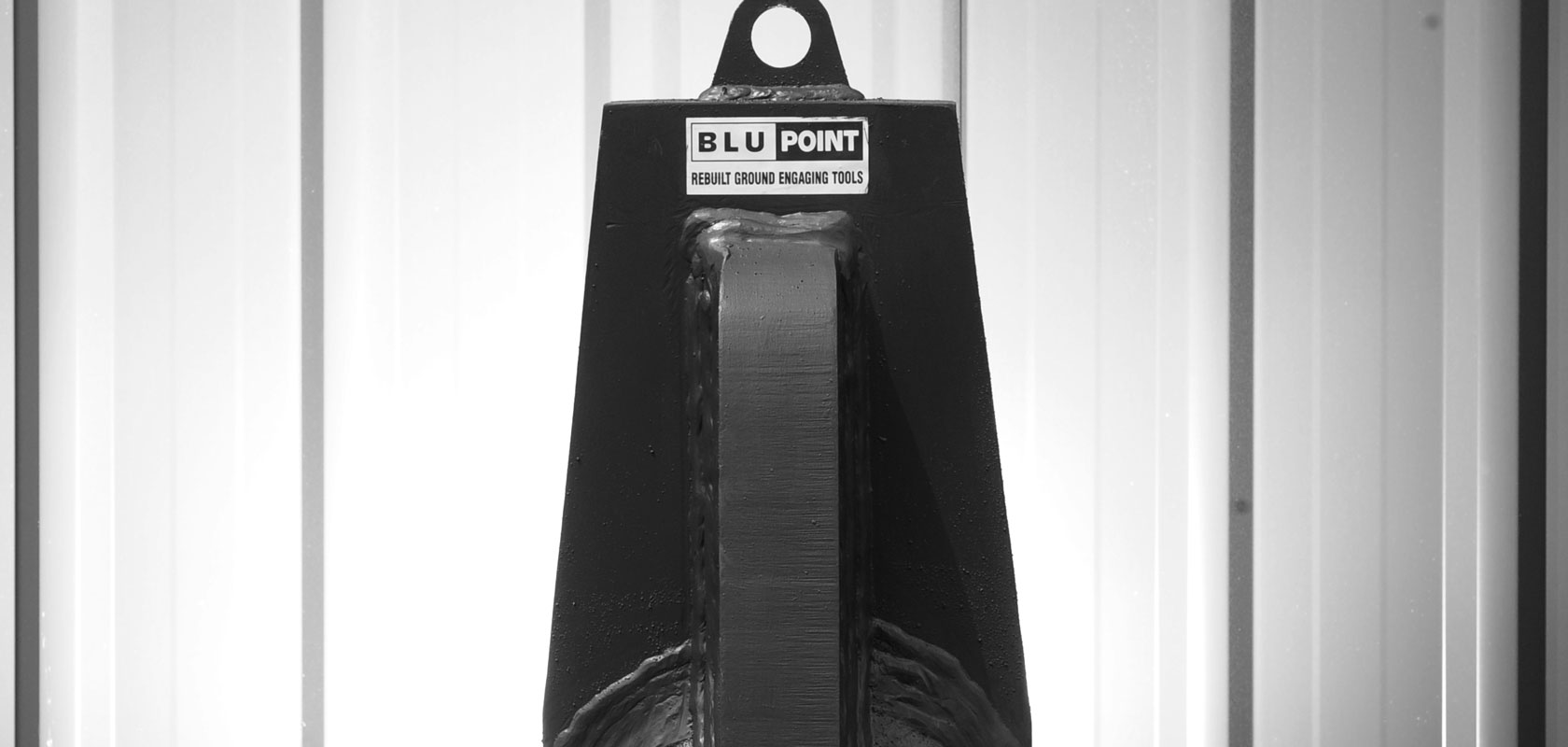 The Australian company Blupoint PTY Ltd has developed a method to reuse worn teeth for excavators. The method reduces customer costs by at least 30 percent. The teeth are renovated with Hardox 500 abrasion-resistant steel and are at least as strong as the original tooth. At the same time, the new teeth can be shaped and optimized for the demands placed on the bucket.
The method is so unique that the company took out a patent in Australia and a number of other countries in 2007. It was figured out by the company's founder Graham J Gibbon and based on his more than 25 years of experience of heavy mining technology.

"An abrasion-resistant steel like Hardox, with extreme strength and the right toughness, was a prerequisite for the whole idea with Blupoint," says Sean Wanless, manager at Blupoint PTY Ltd.

The bucket teeth are used in excavators that can take up to 100 tons of crushed rock in a single bucket scoop. As the worn is huge a cost reduction of 30 percent is worth big money.
Blupoint PTY Ltd was awarded second prize at the Swedish Steel Prize 2010.

Application: Refurbished bucket teeth for worn teeth of excavator buckets.

Material: Hardox 500 abrasion resistant steel, thickness 50/60 mm. The sheet, which can be shaped, allows good adaptation to different tooth geometries. Extreme strength and toughness are essential properties for the design.

Customer benefits: Blupoint reduces the life-cycle costs of large bucket teeth by refurbishing them with Hardox 500. Refurbished teeth last as long or longer than the original teeth. All bucket-users want to optimize the shape of the teeth to suit different applications. Trying new shapes of refurbished teeth is efficient in terms of both cost and time compared with developing new molds. The same plate can be used for a variety of tooth models or for completely different wear-plate components. The need to have spare teeth in reserve is minimal since refurbishing time and any associated downtime only involve a matter of hours.

Jury's motivation:
BluPoint offers a cost-effective method for renovating worn-out bucket teeth, which are used in large buckets for loaders. In this method, a new tooth tip made of a high wear-resistant steel with good weldability (Hardox 500) is welded to the remaining part of the cast tooth. Since bucket teeth for mining shovels may need to be replaced several times per day, the method significantly reduces life cycle costs.