Swedish steel prize nominee 2014
Feeding rollers for forest harvester
2014 | Timo Penttimies | Finland 6 min read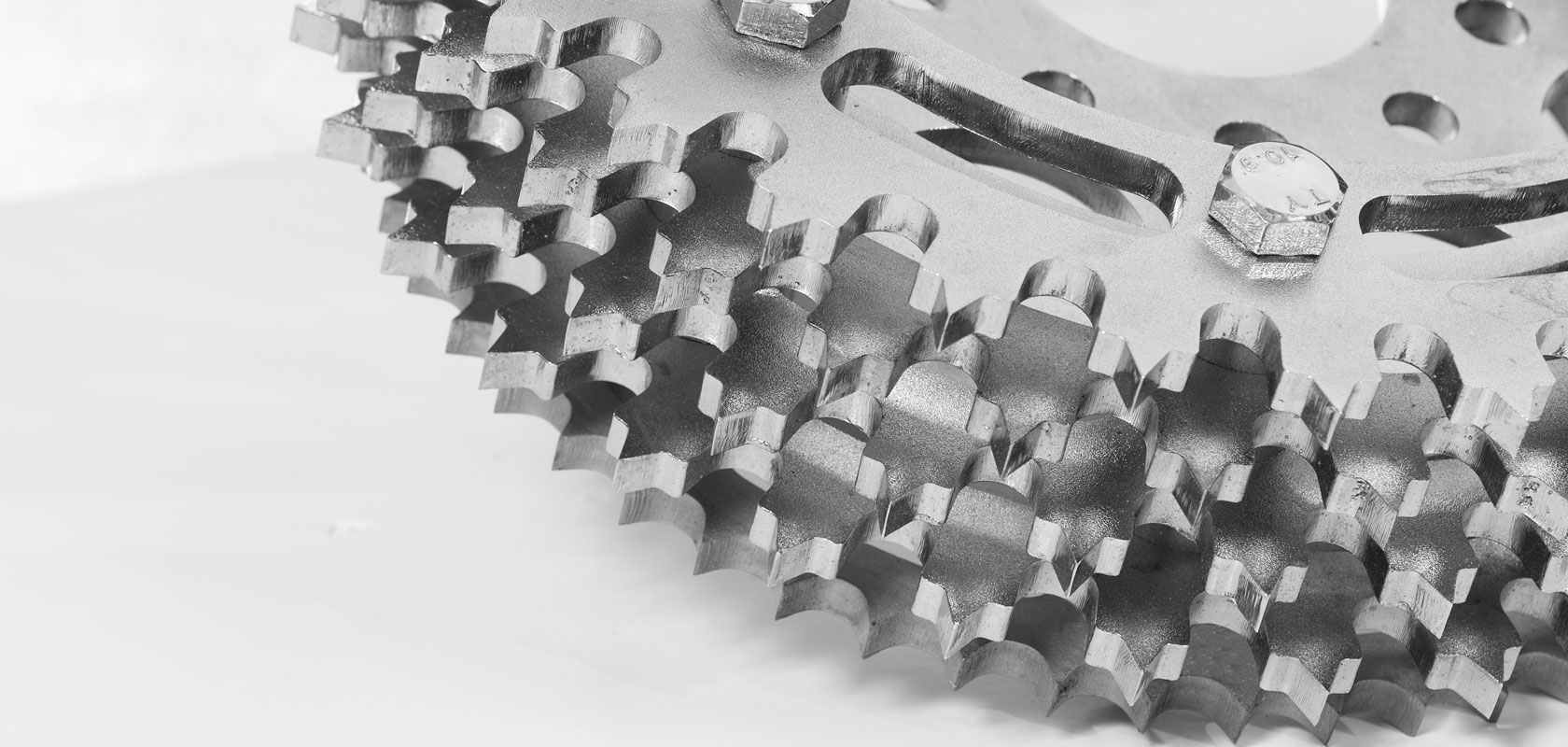 Finnish Timo Penttimies has been nominated for the Swedish Steel Prize 2014 for designing a new, innovative and cost-effective roller feeder for forest harvesters by using laser cut Hardox.
Modern forest harvesters have been developed to cut down trees, remove all of the branches and cut timber in to precisely sawn logs – all in a matter of seconds. It is a fast and efficient process, but one that exposes parts of the harvester to extreme wear.

Feeder rollers are a good example of this. They are metal or rubber wheels with spikes or chains that grip the tree and propel it forward and backwards through blades that remove the branches. As they wear out, the tree doesn't feed properly through the harvester and ultimately downtime is required when maintenance must be performed.

After years of experiencing feeder rollers wearing out and affecting production, the logger Timo Penttimies decided to do something about it. The result was the TP-roller a new roller feeder based on the design of a sprocket with sharp and narrow teeth. It utilizes wear resistant high strength steel to maximize working life.

"Back in 2007, I started to get the feeling that the rollers I was using were somehow defective as the timber was not reversing properly, explains Timo Penttimies, developer of the TP-Roller. The most common rollers used steel teeth, welded onto the roller, which resulted in poor grip and wore quickly."

A unique solution
The TP-Roller design is a complete departure from other rollers. It is made of the high strength steel Hardox 500/600 steel in 10 and 15 mm plates. The rollers are laser-cut discs with relief holes and integrated sprocket teeth, which are shouldered to prevent damaging the wood. They range from four to 11 discs per roller, depending on the width and use and also have space for a cleaning device to prevent getting clogged with debris.
Impressive benefits
In use, the TP-Roller offers a wide range of benefits. It grips well, even when the wood is hard, thick barked or has a lot of branches, which improves efficiency. The steep tooth angle and especially the open roller structure, enable a low compression load on the roller, which decreases friction. This saves fuel and is gentler on the harvester head.
The use of the high strength steel Hardox, in combination with an assembled honeycomb-like structure, enables the TP-Roller to come with a 4,000 operating-hour warranty.
"Experience so far strongly indicates that the service life of these rollers may extend even as far as 20,000 operating hours, explains Penttimies. "Competitors' rollers have a considerably shorter life span. They are usually made of unhardened steel, so they wear down quickly."
High strength steel is key
Timo Penttimies chose to use the high strength steel Hardox from SSAB for its performance consistency as well as its strong and durable wear properties. Despite its strength and toughness, Hardox is still easy to work with and is well suited for the production of the TP-Roller, which utilizes laser cutting.
A promising future
Timo Penttimies has partnered with the German company Grube KG and its subsidiaries have started selling the TP-Roller in Germany, Austria, Poland and the Nordic countries. A patent application has been filed and demand looks promising.
"Many users with extensive previous experience of working with harvesters say that their current TP rollers are the best rollers they have ever used," says Penttimies.
The Swedish Steel Prize jury motivation
By using laser cut Hardox plate, Timo Penttimies has succeeded in designing a completely new, innovative and cost-effective roller feeder for forest harvesters. The grip rollers are made of discs that are bolted together. Peripheral spikes around the discs minimize penetration into the logs, and secure the grip for maximum feed and reversibility, thus reducing damage to the logs while increasing the productivity. The discs are mounted with sufficient space in-between for using a cleaning device that prevents clogging and make the rollers easy to maintain.