Swedish steel prize winner 2015
Forest harvester
2015 | Ponsse Plc | Finland Winner 6 min read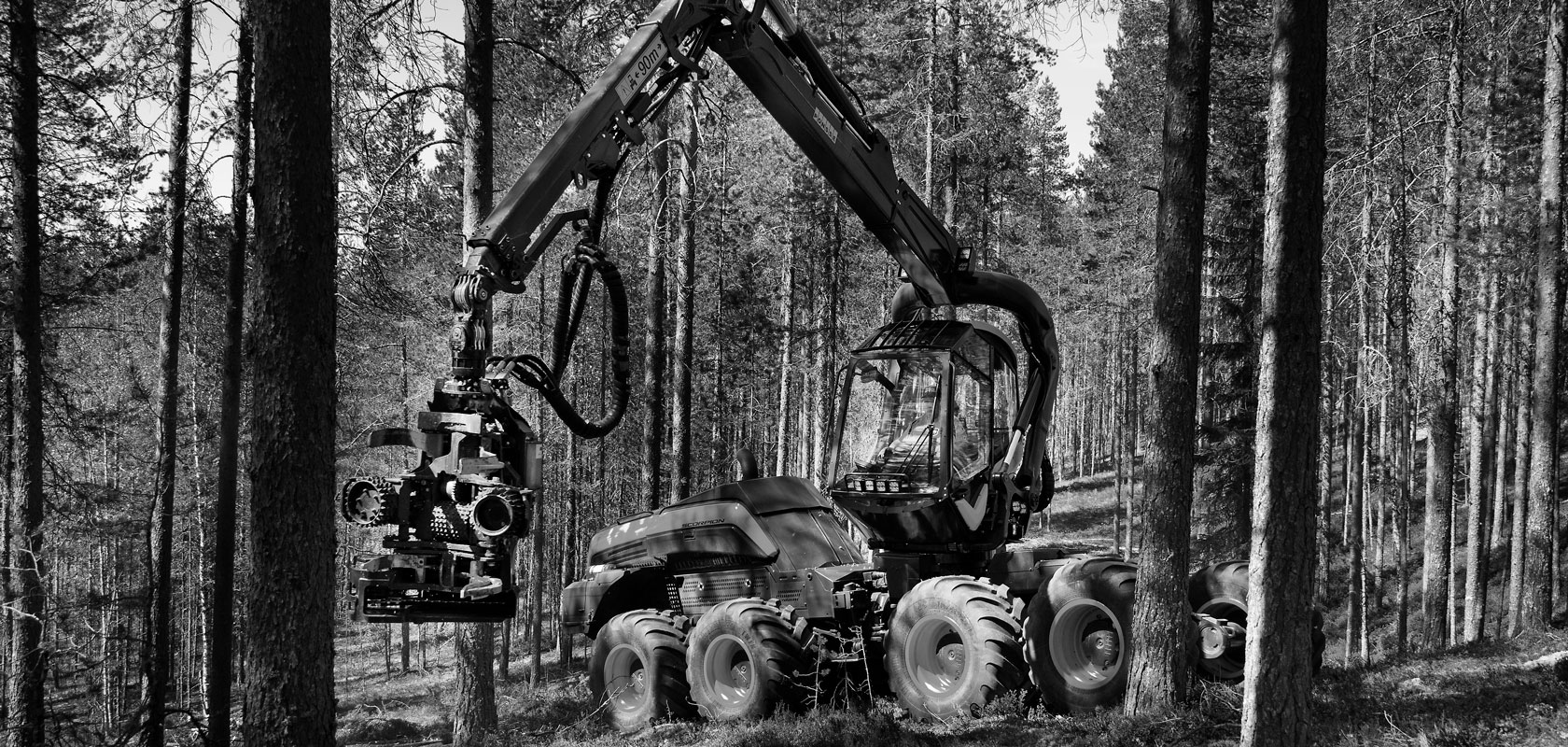 With high strength steel, the Finnish company Ponsse has realized a revolutionary design for a forest harvester, which improves both performance and comfort. The Scorpion has been nominated for the 2015 Swedish Steel Prize.
Forest harvesting machines have not really changed since the 80s. In the beginning of 2010, the forestry harvester manufacturer Ponsse set out to change this.

"We started the project at the request of a customer that wanted to have a rotating operator cabin," says R&D Director Juha Inberg. "The top management was involved and made the decision to make no compromises in the design."

The result was the Ponsse Scorpion, a totally new kind of forestry machine. It features a symmetrical crane boom where the operator sits in the center point of all movements. It offers the operator total visibility and the ability to work comfortably and efficiently.

"The biggest advantage of the new Ponsse Scorpion is that it improves ergonomics significantly which also increases productionent," explains Inberg. "Improved ergonomics and perfect visibility in all directions with less sideward swinging in the cabin in operation makes the driver's work essentially easier and improves harvesting quality."

"Scorpio is more environmentally friendly as a result of its long maintenance intervals, low-emission engine technology and low surface pressure levels, which are reached as the harvester's weight is divided evenly onto eight wheels."

Another major improvement is the machine's stabilizing system. The machine stays stable, and allows the entire work area to be utilized. The powerful crane is easy to control and the slew action is strong.

High strength steel can be found in the unique two-arm lift boom over the operator cabin where Strenx 700 MC Plus was utilized together with steel casts in an innovative way. For the frame, Strenx 700 was chosen due to the high loads, stresses and resistance to fatigue. The harvester head is also made from the wear resistant steel Hardox 500, which provided good abrasion resistance.

The Ponsse Scorpion has been in production since 2014 and there are approximately 250 machines in the field.