Swedish steel prize nominee 2017
A world first for pick and carry cranes
2017 | JMG Cranes | Italy 6 min read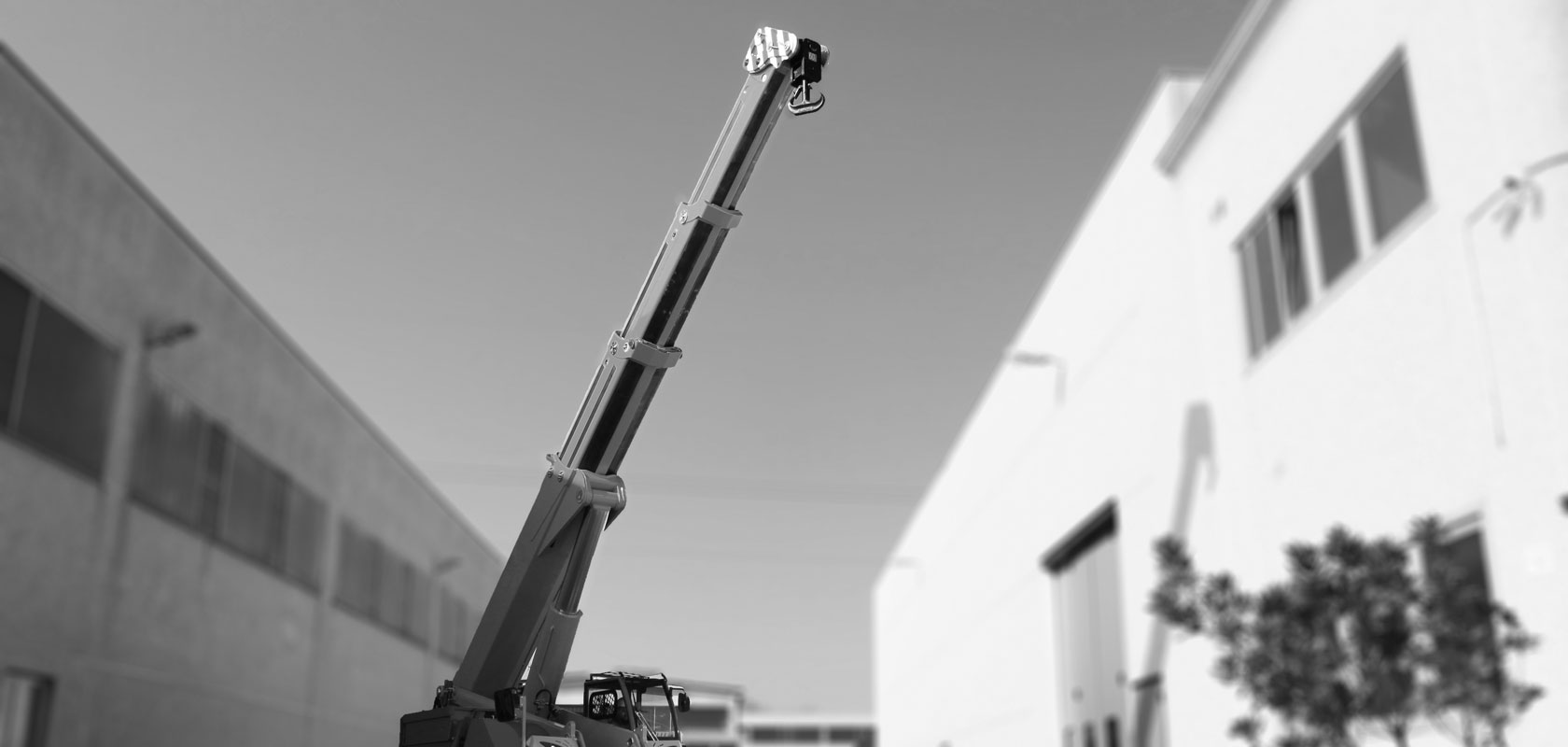 Pick and carry cranes are a small, but extremely important niche in the lifting segment. For indoor use, these compact cranes can maneuver easily and lift heavy equipment like presses and milling machines. By utilizing high-strength steel, Italian JMG Cranes SRL, built a new pick and carry crane that is best in class, with the highest payload and an easy to transport design. For their efforts, they have been named a finalist for the 2017 Swedish Steel Prize.
Market demand
When large and heavy machinery needs to be moved or installed indoors, many companies rely on pick and carry cranes to do the job.

However, their small size means payloads are low and some operate with diesel engines, which call for a production stop when used indoors. Furthermore, transporting the cranes from site to site can still be a challenge.

With their vast in-house experience, JMG Cranes set out to develop a smarter pick and carry solution, the MC 580.


Stronger, lighter and smarter
"The new crane would have the best lifting capacity in its class combined with the best dimensions," explains Emilio Berti, Chief Design Director at JMG Cranes. "It would be as small as possible and thereby easy to transport inside a building. Like all of our cranes, it would be operated by an electric drivetrain. Finally, it would also have a modular design that could quickly and easily be dismantled to fit on the back of a truck for transportation to another site."

The result would be a crane that is able to lift 58 tonnes, weighs 42 tonnes in operating conditions and only 24 tonnes in transport conditions, after being dismantled.


High-strength steel required
To meet their design objectives, JMG looked directly to high-strength steel in order to reduce the thickness of the plates and thereby decrease the weight of the crane.

"We chose to use Strenx 700 and 900 from SSAB. However, never before had we used high-strength steel in the rear frame or for the outriggers," explains Berti."


Achieving innovation
The development of the MC 580 crane began at the beginning of 2016 and, the first orders have recently been delivered.

"All of the technical team has put a lot of effort into the project to achieve our goal," explains Berti. "Sales have been good and we see a big opportunity in developing the global sales of this product."

Thanks to its low weight, the MC 580 is the only pick and carry crane in its class with a 58-tonne capacity, which can also be transported on trucks without the need for special permits. It has a very modern design with an environmentally-friendly electric motor and, compared with some competitors' machines, performance has increased by up to 80 percent.


Swedish Steel Prize Jury motivation:
JMG has developed a unique, highly compact crane with an extended field of application. The lean design combined with electric drive train and excellent maneuverability make indoor, as well as outdoor use, possible. This powerful pick and carry crane has a great lifting capacity. The high performance to weight ratio has been obtained by optimized boom design utilizing ultra-high-strength steels. Additionally, efficient road transportation is made easy by removable support legs and counter weights.